Easily the best story of the whole series. Although the characters are unlikable people, you can't help but pity them and hope they find happiness.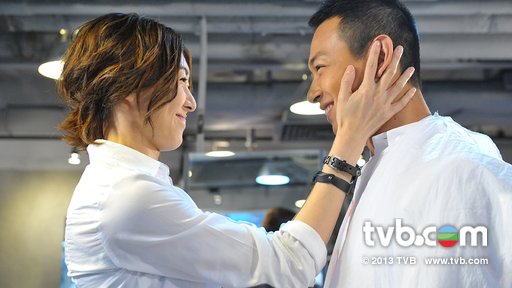 We first get a sense of how Chau Sang (Nancy Wu) was through a childhood episode. Her character was proud and unwilling to admit mistakes. To be honest, I did not like her character one bit. Although her actions were not terrible enough for her husband, Wai (Oscar Leung), to cheat on her, I did not exactly feel sorry for her.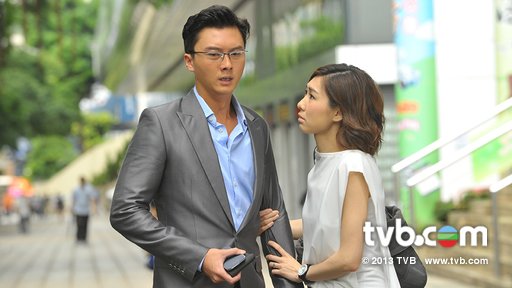 Things got interesting when Chau Sang somehow got a second chance with love. Time reversed, and this time instead of going to dinner with Wai, she got into the elevator with Simon (Vincent Wong). Chau Sang still did not learn her lesson when she was with Simon. By this time, I was hoping that Chau Sang just ends up being lonely for the rest of her life.
However, she got her final (and third) chance with love. After a chance encounter, Chau Sang learned to think of others and became a good wife. This time, Wai was a bad guy who cheated on her, even though she did everything to please him. I admit, tears fell during the scene when Wai read Chau Sang's goodbye letter. However, three years later, Chau Sang did get the happy ending that she now deserved because everyone matured.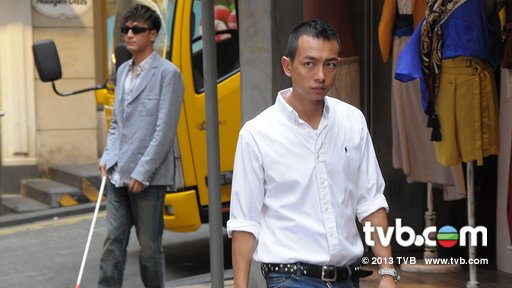 Also, here's this picture of Chu On tailing Wai because I think it's funny.